Facing Your First DUI? Be Prepared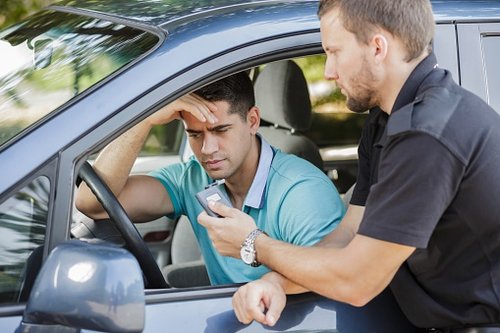 When you're facing a DUI, it's vital to have experienced Toronto DUI lawyers on your side. It's likely you may have never needed a lawyer before and might feel nervous going into your first meeting. Here's some critical considerations in preparing for your first meeting with DUI lawyers.
Time is of the Essence
With DUI charges, timing is of the utmost importance for many reasons. First of all, it might be a massive hardship for you to not be able to drive, and getting things sorted will make the difference between being able to commute to work or childcare.
The other reason to act quickly is that your memory of the event will be most fresh and it's vital to document details as soon as possible. What evidence can you furnish from that night? Did the police follow procedure? Questions like these are best answered fast.
Innocent Until Proven Guilty
Never plead guilty until you've spoken with an lawyer. Regardless of what you believe happened, a DUI charge has major legal ramifications. Discussing your case with a qualified lawyer is the only way that you can be sure that you're navigating the legal system in a way that's best for you, your future and your family. And it's important to remember that you always have the right to a trial, and during the trial it's the crown's responsibility to prove that you are guilty of the DUI, not yours to prove that you are innocent.
Money Matters
Facing DUI charges is going to cost a lot of money in fines if found guilty. Once arrested it's likely that your car has been impounded and if you're found guilty then you are going to be required to pay a great deal in court costs and education classes. This is to say nothing of the potential for lost wages from being unable to get to work. In fact, a drunk driving conviction can easily cost $20,000 or more. Hiring a good lawyer at a reasonable cost could end up saving a great deal of money and should be seen as an investment.
Bring Your Paperwork Which the Police Provided You With
The paperwork the police provided will be needed by your drinking and driving lawyers. Toronto's police will provide people charged with a DUI with one of the following:
Summons To A Person Charged With An Offence
Appearance Notice
Promise to Appear
When you've been charged with a DUI, you've been arrested for a crime, and may have had to pay bail to be released from jail. If so, you will have received a form that is called either:
Recognizance
Undertaking Given To A Justice Or A Judge
You'll need to bring whichever one you've received.
A criminal charge can be handled if you tackle it immediately and with a no-nonsense attitude. Choosing an excellent lawyer can mean putting this behind you all the sooner.