How to Get Your License Back After Getting a DUI in Ontario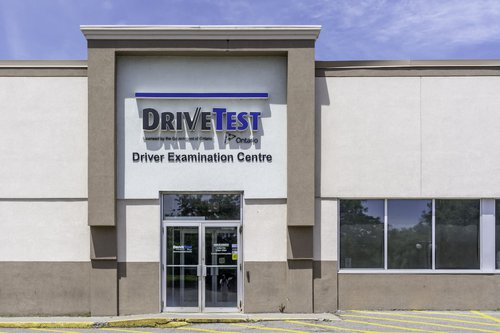 Getting convicted for driving under the influence (DUI) of alcohol or drugs in Ontario will significantly disrupt your life. And, like the EverReady® battery, that disruption keeps going and going and going. A DUI conviction will result in a criminal record, fines, potential jail time, and the loss of your driver's license. All of these penalties cause hardship, but the driver's license suspension typically causes the most significant disruptions to one's day-to-day life. And, while the end of the license suspension period should feel liberating, the onerous license reinstatement process compounds and extends the impacts of the actual suspension.
But First, the Administrative License Suspension
In Ontario, people convicted of DUI typically have to endure two license suspensions, the first upon arrest and the second upon conviction. The Highway Traffic Act of Ontario mandates the immediate administrative driver's license suspension of anyone charged with a DUI-related offence. This suspension is separate from the criminal charges and any subsequent court-ordered license suspension that comes with a DUI conviction. A driver charged with DUI can get their license back while awaiting trial after the 90-day suspension period ends. License reinstatement requires the payment of a $281 fee and relatively easy processing by a ServiceOntario centre.
License Reinstatement After DUI Basics
The license reinstatement process is much more demanding and complicated for court-ordered DUI-related suspensions. If you think that you can reinstate your driver's license after a DUI with a quick visit to your local Ontario Drive Test or ServiceOntario centre, you will be in for a surprise. Yes, you will likely have to visit one or both of these centres to reinstate your license after a DUI, but you're going to have to tend to some other details as well. In short, Ontario license reinstatement after a DUI involves:
Payment of all outstanding fines, if any.
Completion of any mandatory court processes and/or court-ordered programs.
Making sure you have documentary proof that the suspension has been lifted.
Payment of a $281 reinstatement fee.
Taking and passing specific tests depending upon the length of license suspension.
Testing requirements are as follows:
One- to three-year suspension—vision test
Three- to 10-year suspension—vision test, written knowledge test, two (G1 and G2) road tests.
10-plus-year suspension—reapplication as a new driver, retaking of all tests, and subject to all mandatory waiting periods.
Court-Ordered Programs Needed for License Reinstatement
While all of the requirements for driver's license reinstatement are painful, the completion of any mandatory court processes and/or court-ordered programs cause the biggest headaches. In particular, there are two court-ordered programs that everyone convicted of DUI has to complete in Ontario: Back on Track and Ignition Interlock. Not only do these programs complicate the process for license reinstatement, but they are also expensive.
First, consider the "Back on Track" education/treatment program. You'll need to pay a $634 fee to enroll in the program and should try to enroll in it as soon after your DUI conviction as possible, as it can take up to 11 months to complete all three elements of the program.
Back on Track begins with a one-hour assessment to determine whether you will have to participate in an eight-hour educational workshop or a 16-hour treatment workshop. While both programs focus on the dangers of alcohol and drugs from both a health and driving perspective, the treatment workshop is also geared towards helping people take more personal responsibility for their alcohol and/or drug use.
Six months after completing either workshop, attendees must complete a follow-up interview to pass the program and become eligible for license reinstatement. To pass the program, attendees must also:
Not show any signs of alcohol or drug use while participating in the program.
Attend all scheduled program components.
Arrive on time to all scheduled program components.
Actively participate in all elements of the program.
Demonstrate a clear understanding that drinking and/or drug use must be separate from driving.
Those failing the program must repeat all of its elements—including paying the fee—before being eligible for license reinstatement.
Your License Reinstatement Will Include Ignition Interlock
Participating in the Ignition Interlock Program is a mandatory component of reinstating your license once your suspension period has concluded. Your reinstated license will include an ignition interlock designation that legally allows you only to drive vehicles equipped with an approved ignition interlock system.
Ignition interlock systems use an in-vehicle breathalyzer machine that prevents your car from starting if it detects blood alcohol concentrations (BACs) over a pre-set limit. Linked to your vehicle's ignition system, the device requires you to blow into it before starting, and if you don't blow, it won't start. The vehicle will also not start if it registers a blood alcohol concentration above 20 mg of alcohol per 100 ml of blood. The device also periodically requests random breath samples while you're driving to ensure no in-vehicle alcohol consumption. Failure to provide a breath sample or exceeding the limit will cause the car to activate your lights and horn in an alarm-like fashion until you pull off the road and turn off the ignition.
The ignition interlock mandate is applicable for:
Minimum of one year for first-time offenders.
Minimum of three years for second-time offenders.
Minimum of six years for third-time offenders following a minimum 10-year license suspension.
And the program is costly, with fees covering installation, removal, monitoring, calibration, insurance, adding up to at least $1,500 per year, and rising beyond $2,000 depending upon the service provider and vehicle to be equipped.
Ignition Interlock Can Help you Reduce Your License Suspension
While the ignition interlock program certainly complicates driver's license reinstatement, it can shorten the length of license suspension for some drivers. The Reduced Suspension with Ignition Interlock Conduct Review Program allows drivers who plead guilty to a first-time DUI-related charge to reduce their license-suspension terms by three months. Second-time offenders who plead guilty may be eligible for a reduction of their three-year suspension to nine months. First-time offenders who don't plead guilty may be eligible for a six-month decrease in their suspension term, depending upon the court's sentence upon conviction.
Program Comes with Strict Conditions
As with the Back on Track Program, the Ignition Interlock program has strict conditions. Obviously, if you are caught for any impaired driving-related offence your license will be re-suspended. Other program violations that can lead to program expulsion or extension include:
Driving any vehicle without an ignition interlock device.
Failing to install an approved device within 30 days of conditional license reinstatement.
Uninstalling the device.
Tampering with the device.
Missing an appointment with an ignition interlock service provider.
Failing or missing a performance review
Consult with TorontoDUI to Determine the Optimum Resolution of your DUI Case
Of course, if you don't get convicted of DUI in the first place, you won't have to contend with the difficulties of getting your license reinstated. Experienced criminal DUI lawyers are highly skilled at strategizing a defence that can potentially help you keep your driver's license. With more than 15 years of successfully defending Greater Toronto Area DUI defendants, the criminal trial DUI lawyers at TorontoDUI have proven highly effective at securing favorable outcomes for their clients. If you or someone you know has been charged with a DUI-related offence in the GTA, contact the highly skilled lawyers at TorontoDUI for a free consultation.