Drunk Driving, Impaired Driving, DUI, or Over 80? Know Your Terms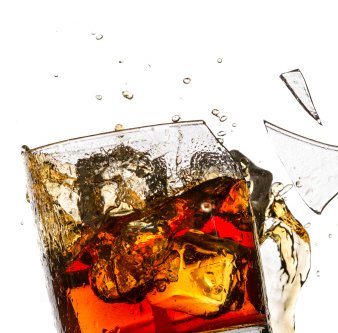 Road safety is critical to everyone's safety. The actions of one driver can have dire consequences on many lives. That's why the Highway Traffic Act institutes a limitation on how much alcohol drivers are permitted to have in their system when operating a vehicle.
If that limitation is breached and driving function is affected, it could easily result in an impaired driving or drunk driving charge. These terms are typically used interchangeably. They're all grievous offences that require some serious attention, but charges related to drinking while driving may differ slightly.
Being charged with impaired driving is the actual Canadian charge associated with driving while drunk or under the influence of drugs. It's essentially the equivalent of the American standard known as "driving under the influence," or DUI. In Canada, those words are replaced by "impaired driving." A person is found to be in violation of the law if his blood contains greater than 80 milligrams of alcohol per 100 millilitres of blood. Sometimes this is simply referred to as an "Over 80" charge.
Clearly, all of these names come back to the same point: you may have operated a vehicle while under the influence of alcohol. If you've been charged, it's important to seek legal assistance quickly. You could very easily suffer the consequences if you've been charged and don't deal with it appropriately. Your license could be revoked or suspended and you might have to deal with increased insurance rates. In the worst case, you face time in jail. All of these consequences could have a severe impact on your future—especially your ability to keep or secure job.
In Ontario, your license may be suspended for a full year after the first offence. A second offence brings a three-year suspension, while three years or more carry at least a five-year break from driving. Imagine how much that would impact your ability live a full and enjoyable life, too.
That's where the expert Toronto DUI lawyers at Mass Tsang come in. These accomplished professionals are here to help you in your greatest time of need. It's not easy to handle this situation—but it's even harder with limited or inexperienced legal representation. The impaired driving lawyers Toronto residents trust most, Mass Tsang's team have won hundreds of cases. That's clear proof that they know what they're doing, and have the experience necessary to really make an impact on your case.
If you're seeking a drunk driving lawyer Toronto residents know can make a difference, turn to the qualified team at Mass Tsang. They won't stop until they've reached a successful resolution so that you can get back to your life.