What are the Consequences of Drunk Driving in Toronto?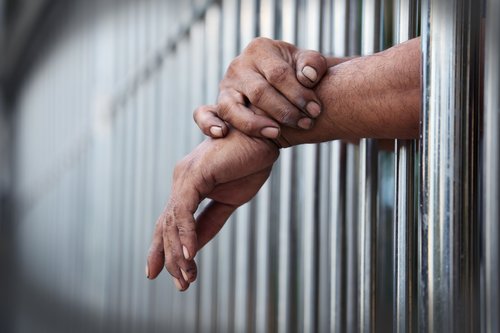 Driving is a privilege in Toronto — not a right
In 2012, there were still more than 2,000 crash deaths in Canada due to drunk driving. While there are already many laws in place to discourage this behavior, the Ministry of Transportation is always updating and increasing these laws to deter DUIs, even as recent as 2016.
Therefore, if you are convicted of drunk driving, you could face harsh penalties — including some that will affect you for the rest of your life.

The punishments associated with drunk driving incidents are reason enough to contact a drinking and driving lawyer in Toronto. After all, you could face consequences from jail time to hefty fines and lose your right to drive. More than four out of five cases result in a guilty outcome, but you do not have to be a statistic.
5 Reasons You Need to Hire a DUI Lawyer and Avoid a DUI Conviction in Toronto
1. You Will Lose Your License
Even if you were to refuse a DUI test, you could still lose your license. If you test over the legal limit, which is 0.08 per cent, or refuse to take a test, you will be deemed impaired according to the Ministry of Transportation. If this happens, you will face an automatic 90-day license suspension.
There are also penalties for having subsequent convictions after an initial conviction. If convicted of criminally impaired driving, the Ministry will suspend your drivers' license for one year for the first offense, then three years for the second, and a lifetime suspension (sometimes reduced to 10 years) for your third and subsequent offenses.
2. You Will be Required to Install an Ignition Interlock Device
At your expense, you must install an Ignition Interlock Device and enter the Ignition Interlock Conduct Review Program to earn back your license.
Under this reduced suspension process, you will be allowed to drive, but you must use the IID each time you want to start your vehicle. You are also required to pay for all expenses associated with the IID, including
Installation

Maintenance
Monthly Service Fee
Repair Costs
Vehicle Restart (if BAC locks you out)
3. You Will Pay Extreme Fines Upon Conviction
Even if you are within the Warn Range, which is 0.05 per cent to 0.08 per cent, or if you fail the Standard Field Sobriety Test, you will encounter a penalty of $198 per offense.
If convicted of drunk driving, the penalties increase based on the number of past offenses. For example, a first-time offense comes with a fine of $1,000 and a second offense comes with a fine that is up to the sole discretion of the judge, which can average well over $1,000.
The court fines are not the only costs you will encounter upon conviction. Other expenses include:
Restitution (if you cause an accident)

Court-mandated drug or alcohol treatment programs
Ignition interlock device fees
Attorney's fees
Other fines issued by the court
4. You Must Take a Back on Track Program
You are required to participate in an education or treatment program if you have been convicted of drunk driving.
These treatment programs are at your expense, and you must go through a Ministry-approved program. The costs for the Back on Track Program are $634 for an impaired conviction and $294 for an administrative license suspension.
5. You May Not be Able to Visit the United States
If you plan to visit the United States, you might be declined entry. Per the U.S. Customs and Border Protection, a single DUI conviction will not deny entry into the United States. However, multiple DUIs or one that was combined with another offense may be grounds to deny your entry.
Meet with a DUI Lawyer to Avoid the Harsh Consequences of Conviction
Meeting with a drinking and driving lawyer in Toronto is your best defense to the severe penalties of a DUI. Even if this is your first offense, you will face long-term consequences. Not only will you have fines, jail time, and license suspensions, but a DUI goes on your criminal record, and unfortunately, a criminal record will affect you when you apply for jobs and government assistance.