The Dangers of Drunk Driving — Plus Sage Advice & Tips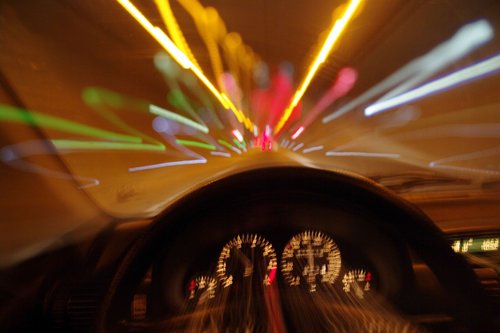 Drinking and driving seems like something you would never do, right?
Unfortunately, nearly all individuals who have been caught drinking and driving have said that very same thing to themselves before. It's when you're at the bar or you're at your friend's barbecue getting ready to leave that the actual harm takes place.
I'm totally fine, you say. There's no way I'll get pulled over.
15 minutes later, sirens and blaring lights are getting closer in your rearview mirror as you pull off the road.
In these scenarios, you do still have options. Namely, if you've been charged with a DUI, top Toronto drinking and driving lawyers can help limit your charges and avoid fines and jail time.
Still, however, the goal is to prevent the charges in the first place — both for yourself and others.
Prevention Is Key
Here are some tips for preventing drunk driving:
Whether it's downloading a ride-sharing app on your phone, having several taxi numbers in your contacts, knowing the public transportation schedule, or designating a driver who will remain sober, you need a plan before you go anywhere where you plan on having more than one drink.
Remind yourself of the consequences.
A first DUI charge carries a minimum fine of $1,000. You'll also be prohibited from driving for up to three years (minimum of one year). If you're convicted for a second time, your driving prohibition will be anywhere from two to five years. You'll also have a mandatory jail sentence of 30 days as well as other fines. Third offenses are even worse and may limit your ability to drive indefinitely.
Remember that there are other ways to enjoy time with friends besides just drinking. It's also possible to head out to the bar and simply order a club soda or a soft drink and something to eat.
This doesn't mean stay at home and don't ever go out. Just stay at home if you plan on drinking.
On the other hand, if you do go to a friend or relative's house, ask you if you can sleep there for the night if you've been drinking or plan on drinking. Sure, it may not be as comfortable as your own bed. But exchanging an uncomfortable night on the couch for the ability to legally drive, not having to go to jail, and an extra couple thousand dollars in your pocket — that's a good deal.
Already Been Charged? You Still Have Options
Accidents happen. Mistakes are made. And if you or a close family member has already been charged with a drinking and driving charge, there are Toronto drinking and driving lawyers who can help you reduce your charges.
Still, only a highly-qualified and experienced drinking and driving lawyer like those at Toronto DUI can actually help you beat your DUI charge and avoid the severe penalties altogether.
To learn more about your legal options after a DUI charge, contact Toronto DUI today for a free consultation with one of our expert drinking and driving lawyers.