How to Prepare for a Consultation with a DUI Lawyer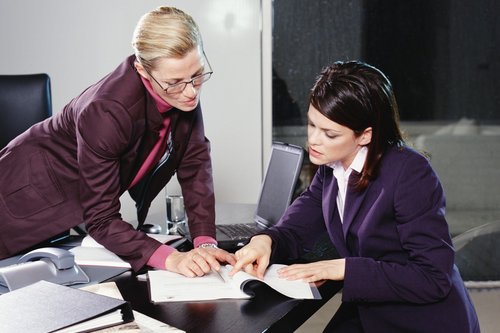 Before signing a retainer agreement with an lawyer, it is best practice to meet with several DUI lawyers in Toronto about your pending case to gain an informed opinion on the best way to handle your charges.
During the consultation, which ranges from a half-hour to one hour, you will discuss the facts of your case, get to know the prospective lawyer, and then decide if they are a person you want to represent you.
To get the most out of the consultation, you must first assess what you are looking for in an lawyer, and if they have the experience in drunk driving cases in Toronto to represent you adequately.
5 Ways to Prepare for Your Consultation with DUI Lawyers in Toronto
1. Meet with the Right Type of Lawyer
The Law Society of Upper Canada highly recommends meeting with the right type of lawyer. You do this by hiring one that has experience in your type of case. For example, a drunk driving case requires impaired driving lawyers. These lawyers have worked on DUI cases in the past, and that may be their core specialty in law.
Even if you have a family member or friend who offers their services, if they are not skilled in defense of an impaired driving case, it's better to consider an lawyer who is.
2. Gather Your Police Reports and Arrest Records
You may obtain a copy of the associated police reports and arrest records from the arresting location. There may be a slight fee to copy or reproduce them, but your lawyer will need to know the case number and pertinent details of your arrest, including the date and time the arrest occurred.
3. Field-Testing Information
You may not have access to the field test results, but you can share your opinions and side of what happened. Tell the lawyer about the field sobriety tests, how the officer treated you, and anything that you think may constitute a violation of your rights.
Also, be specific about the number of drinks you had, when you drank them, and how long after drinking you began driving again.
4. Past Criminal History
It is imperative that the DUI lawyers you hire in Toronto know all the elements of your past. If you have been arrested or convicted of a DUI in the past, they must know that. After all, a previous conviction makes it more likely that you would commit another DUI, but also puts you at risk for harsher penalties and sentencing.
5. Be Honest, Upfront, and Ready
You should never worry about saying too much. Even the most minor details could help your lawyer with your case. Also, an lawyer cannot break lawyer-client privilege. Therefore, you can share intimate details about the case, and they must uphold the strictest confidentiality (a critical ethical requirement of all lawyers).
By being prepared for your meeting as much as possible, you increase the success of your case and can significantly improve the chances your lawyer will devise a good defense strategy.