Driving on Drugs Now Punishable in Ontario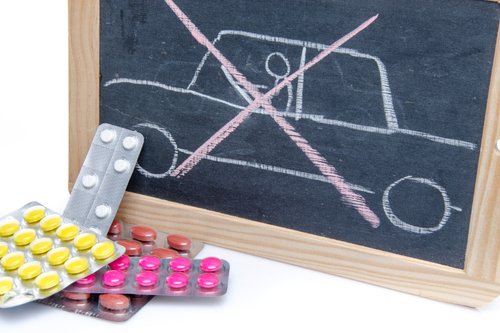 DUI, or driving under the influence, is most often associated with drunk driving. But there's a new offence within the category of a DUI now: driving while under the influence of drugs.
According to the National Council on Alcoholism and Drug Dependence, 18% of drivers whose lives were claimed in a crash tested positive for at least one drug. Specifically, 39% of drivers killed in Ontario in 2013 had drugs in their bodies in some form, a statistic that the Office of the Chief Coroner reported.
Clearly, research shows that driving while under the influence of drugs, from illegal drugs to over the counter medication taken irresponsibly, leads to circumstances just as dangerous as those caused by alcohol. Here's what Ontario's decision to include drug influence in DUI charges means:
The Details
Previously, drivers caught under the influence of drugs faced criminal charges, but they did not undergo license suspensions that drunk drivers did. However, as of October 2, 2016, Toronto DUI lawyers began dealing with a new set of consequences for their clients who had driven under the influence of drugs.
For example, a $180 penalty is immediately fined when the charges are laid. From there, a graduated license suspension program is in place. It involves a guaranteed three-day suspension for the first offence with increased times of suspension if the person repeats their decision to drive while on drugs.
There are also mandatory education programs that those arrested and charged must go through in order to prevent recidivism.
The "Why" Behind the Changes
Impaired driving lawyers understand why these changes are being made. As drug use impacts the safety of their town's roads and people, they must work to enforce these consequences and ultimately keep their clients safe in the future.
It all comes down to safety. Ontario lawmakers realize that drunk driving isn't the only threat to impaired driving, and lawyers do, too. They want to advocate for their clients not only when it comes to the law, but for their continued safety. All involved must have a hand on the pulse of how people in their area are ending up driving irresponsibly and react accordingly.
Legal Representation for All DUI Offences
Toronto DUI lawyers are ready and willing to assist you with all you need regarding an arrest for driving under the influence of drugs. They are up-to-date on new laws regarding this type of charge and can determine the best steps to take for your particular case.
Now that laws regarding driving under the influence of both alcohol and drugs are similar, more people will need impaired driving lawyers. Instead of handling your case on your own, you can use the expertise of someone who will know how the system works and will also advocate for your safety and benefit.