4 Steps to Take After Your Drunk Driving Arrest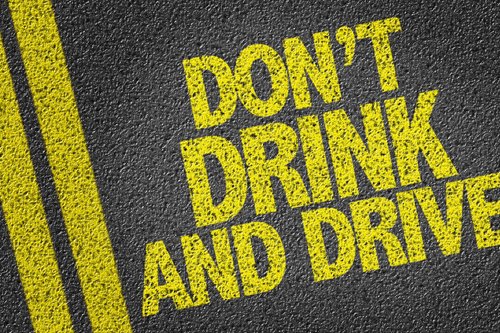 Recently, you've been pulled over and tested for driving under the influence (DUI). It's a stressful event, and you might wonder what you should do next.
It's crucial that you take good steps toward handling your situation in the right ways, and that includes hiring a lawyer to help you through the process and advocate for your benefit.
In Toronto, drunk driving is an offense on the rise. According to the Toronto Sun, drunk driving charges are up around 17% percent from previous years. This means that you are not alone in dealing with a DUI arrest. There are experienced drinking and driving lawyers who specialize in cases like yours that are ready to help. If you're confused or lost after your arrest, make sure you follow these steps to make your case go as smoothly as possible:
1. Gather all available information.
Information is key when it comes to moving through DUI procedures. After the event, begin writing down everything you can remember, from the tests the officers performed to the events that happened in the hours you were pulled over. If you have any receipts from that time, be sure to put them in a safe place. You will need a record of what happened, and the longer you wait to record information, the greater the chance that it will be forgotten or fogged by memory.
Additionally, be sure the police officers handling your case have your necessary contact information. This can be communicated to family members who may need to assist you in your release from jail.
2. Decide how you want to pursue your release from police custody.
In Toronto, drunk driving results in a jail stay, but you can be released through obtaining a bail bond or committing to appear at your hearing on a certain date. Your case will bring its own specifics, but you can consider which option will be best for you.
At this stage, a lawyer can also offer expertise in finding an affordable bail bond or in wading through the paperwork involved in a promise to appear.
3. Don't go it alone.
DUI lawyers are experts in handling cases like yours, and hiring one will be the best decision you can make during your ordeal. According to the Canada Department of Justice, the majority of drunk driving accusations result in charges, which means that you are likely to need legal representation simply to understand the nuances and details of your case and the procedural laws it will involve.
A drinking and driving lawyer can help you learn how to best handle the court system, your hearings, and appearances, as well as fight for your license to remain valid.
4. Appear at your hearing and subsequent court dates.
This is crucial. It will work against you if you do not appear when told, and it exacerbates the entire process of closing your case. If you want to get back on the road soon, be sure you can appear in court when called.
In Toronto, drunk driving affects many residents. If you have been charged, hiring a lawyer is the most important step you can take in the process. Before you head to your court dates, consider hiring a DUI lawyer who can use their expertise to advocate for you and your driving privileges.