3 Mistakes to Avoid When Hiring a DUI Lawyer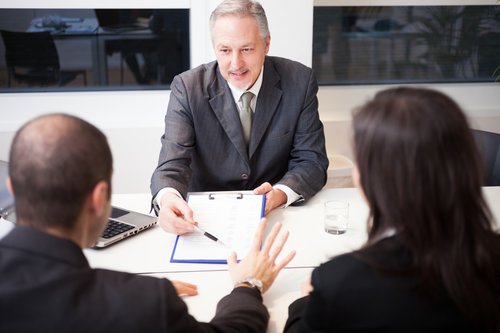 In Ontario, a DUI is a severe charge that carries equally serious consequences.
If you do not want to spend time in prison or worry about paying steep fines, then you need to hire a top DUI lawyer to defend your case.
When doing so, however, it is important that you avoid the common pitfalls of hiring an lawyer, and know what qualities to look for in a great drinking and driving defense team.
Ontario is Strict on Drinking and Driving
For those who think they can get away with drinking and driving, you will be surprised at the consequences. In Ontario, you are considered impaired when your BAC is at 80 milligrams of alcohol per 100 milliliters, says the Ministry of Transportation.
Even if you only fall into the "warning" range (50 – 80 milligrams BAC), you may face a three-day roadside license suspension and penalty. For subsequent offenses, your license will not be returned until you finish mandatory education programs, and possibly complete a six-month ignition-lock requirement. These are considered administrative penalties by the province.
In addition to the administrative penalties, if your BAC is over 80 milligrams you could face jail time, thousands in fines, and more. To fight your charges and avoid these repercussions, you will need help – here are 3 things you need to know when searching for the right lawyer for your case.
Top 3 Mistakes to Avoid When Hiring a DUI Lawyer
1. Assuming You Do Not Have a Defense
While it may seem hopeless, never imagine that you do not have a case. After all, a good DUI lawyer can assist you with your charges and help you avoid excessive jail time. A DUI conviction is severe. It will stay with you for several years. In fact, it could affect your ability to get a job, rent an apartment, and can also impact whether you qualify for government programs.
2. Hiring an lawyer Who Does Not Specialize in Drinking and Driving Cases
While it is true that you need a criminal defense lawyer, the biggest mistake you could make is hiring one who is not experienced in drinking and driving cases. After all, drinking and driving laws change regularly, so it would only make sense to hire an lawyer who handles these types of cases.
An lawyer should have satisfactory criminal defense experience, but also have several years of successful DUI case representations. Avoid hiring lawyers who work primarily in bankruptcy, family law, and other areas, because they are not specialized in DUI law.
3. Hiring a DUI Lawyer Who Never Goes to Trial
An lawyer who does not go to trial is one who always accepts plea bargains. Trial lawyers are some of the most respected in the courthouse because they are fearless, know how to speak to the judge and jury, and they advocate for their clients.
An lawyer who never goes to trial or has mostly out-of-court settlements is one who always looks for a way to settle. Settling may still include fines, mandatory programs, and even jail time for you.
No matter what you do, always ensure that the Toronto DUI lawyer you hire has your best interests at the top of their order. Doing a little due diligence can ensure that you hire a lawyer who cares about the outcome of your case, and does not see you as just a number.